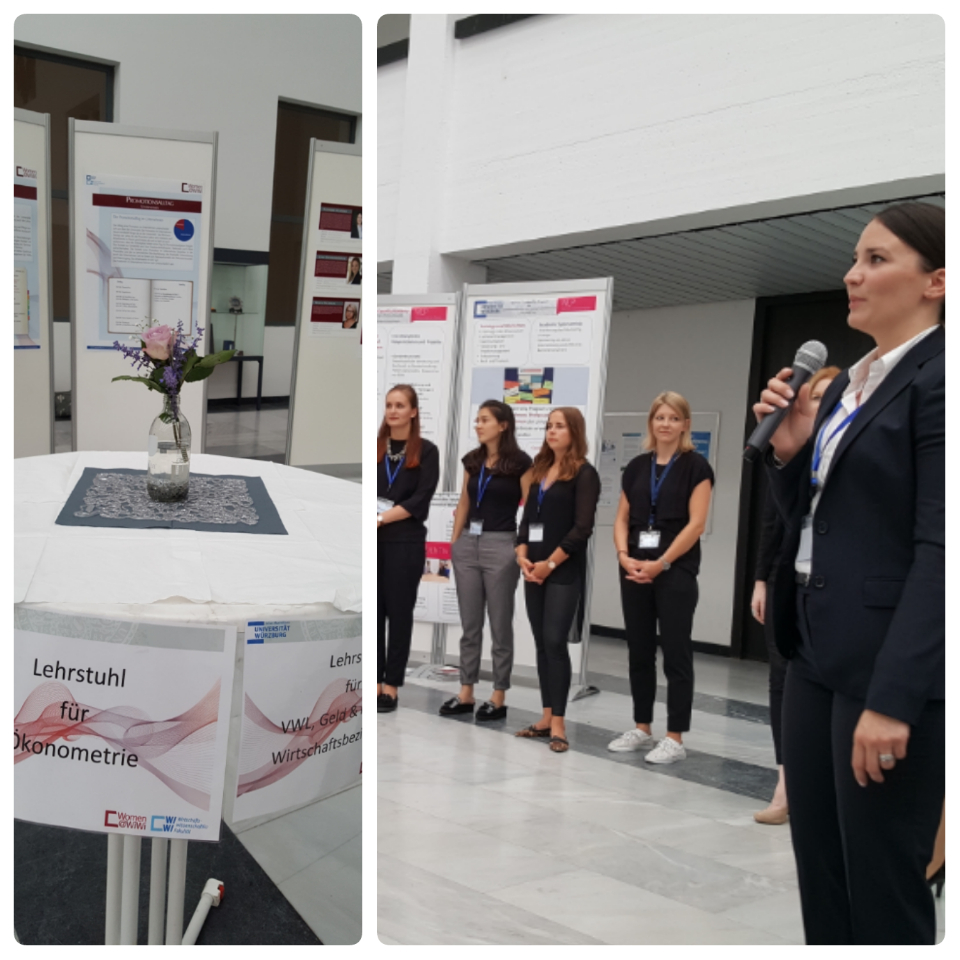 Attracting more women for a scientific career is the goal of the Women@WiWi Network at the University of Würzburg.
With this focus, the Master Seminar "Business Case Gender Diversity" planned and realized an event to offer information around opportunities for qualification, networking, as well as raising awareness around the topic of gender diversity.
At the kickoff event in April I held a design thinking workshop with the students in collaboration with Ulrich Schübel from the Institute for Diversity Management to create initial ideas for the further seminar work. On June 26th I was invited to attend this well organized and interactive event in a great atmosphere. Playing the career ladder game, speeddating, panel discussion – it was a very varied program! Thanks for the invitation and continued success!