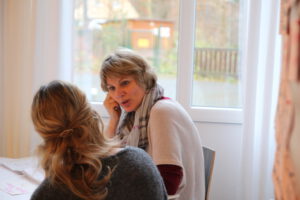 Coaching is an effective way of finding solutions to relevant issues, both in professional and private life.
Individual coaching focuses on activating resources and finding solutions. I support you in reflecting and finding clarity, which helps to make good decisions for yourself and find your path forward.
Moderated group coaching in small groups can be very beneficial. With the help of group coaching, your team can strengthen the cooperation and make even better use of its diverse talents.
Our special offerings for teams, such as outdoor coaching for diverse teams, can be found here.
My coaching languages are German, English and Swedish.